Barrier entrance doors, excellence in every detail
Exterior and interior doors for all types of houses
Doors are among the most strained elements of a house. Whether we are talking about their practical functionality, or unique design features, each door completes the design of a house. In addition, when it comes to entrance doors, we must not forget the most important aspect: the safety and protection of the interior space.
The safety and durability features of the Barrier entrance doors provide high performance. In addition, each entrance door protects and thermally insulates the interior space so that each beneficiary can enjoy comfort regardless of the conditions outside.
At the same time, the subdivision of the house needs dedicated doors with very varied features. A house requires a sturdy and representative entrance door, but also panoramic and insulating doors to the garden, safe and functional doors to the balcony and beautiful interior doors.
Why choose Barrier entrance and interior doors
Energy efficiency and premium design
The profiles of the windows differ from those of the doors, as the strains, the proportions and the dimensions are specific. In order to benefit from the quality and reliability of the Barrier doors, it is important to choose profiles that are suitable for its use, the traffic, safety and insulation needs that each door must meet
The design of a door is important, but its functionality, strength and quality are the ones that ultimately matter.
Below are the features that make the Barrier entrance and interior doors really special: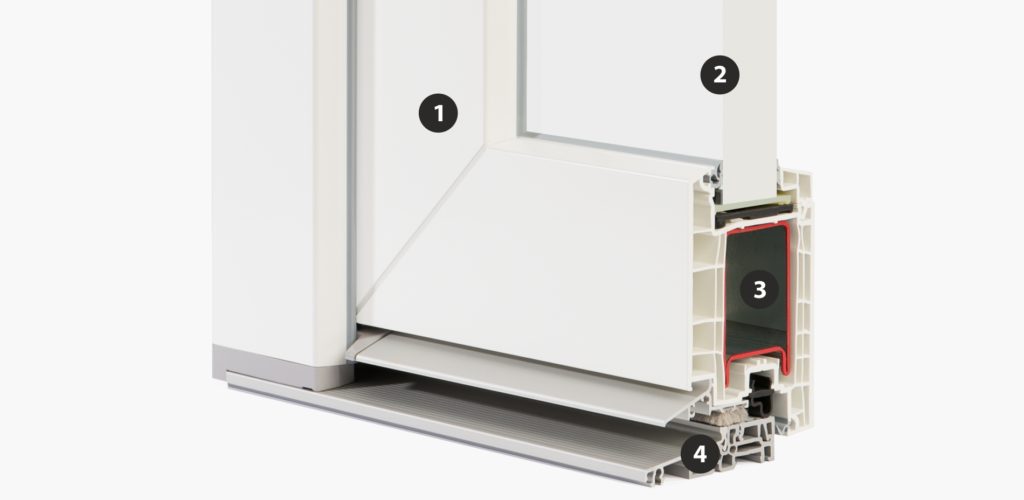 Safety profiles
The Barrier doors made using our special profiles can only be premium. The top features of the profiles are reflected in the quality and reliability of the Barrier doors. The materials used, the careful installation and our experience guarantee doors of the highest quality, durable and perfectly adaptable to each design.
Decorative panels
The rich variety of shapes and design of the decorative panels makes the choice of the looks of a Barrier door a true challenge. Whatever type of door you choose, it must best meet the needs in terms of looks, safety, insulation, but also the character of your home.
Safety strengthening
2-2.5 mm thick steel, welded fitting with heat-sealable corner for straightening and increased safety. These are our measures to increase the strength of the doors and extend the service life of the product you will choose.
Aluminium thresholds fitted with thermal spacer
The aluminium thresholds fitted with thermal spacer are designed to provide easy access to the home. In addition to providing an elegant transition between surfaces, these thresholds also solve small level differences. They offer good thermal insulation, a barrier for low temperatures outside the habitat and continue the design line of each door.